Dancing World is the first dance school that groups Oriental dances.
Founded by Sandra Barreras, known artistically as Zeina, Dancing World regroups the principal dances of the oriental culture:
Raks Sharki (Bellydance)
India Dances (Kathak)
Flamenco
Ori Tahiti (Polynesian)
Gypsy
Tribal
Dancing World
ZEINA
ZEINA has been studying oriental dances for 10 years. Actually she is involved as an instructor, dancer and promotor for Middle east dances. She studied various styles of oriental dances with well known Instructors as: Tamalyn Dallal, Suhaila Salimpour, Natay, Hossam Ramzy, Miriam Ely, Conchi Madson, Morocco, Fat Chance Belly dance and Rakadu Gypsy. In Indian dances (Kathak) Parul Sha y Bhavahni Golombek were her instructors. ZEINA has been a great colaborator for the development of the Oriental Dances in the island.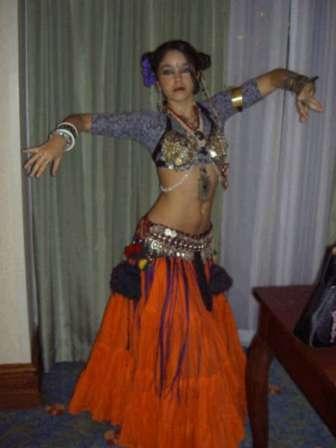 Valerick